Multi Vita plus Minerals & Vitamins
---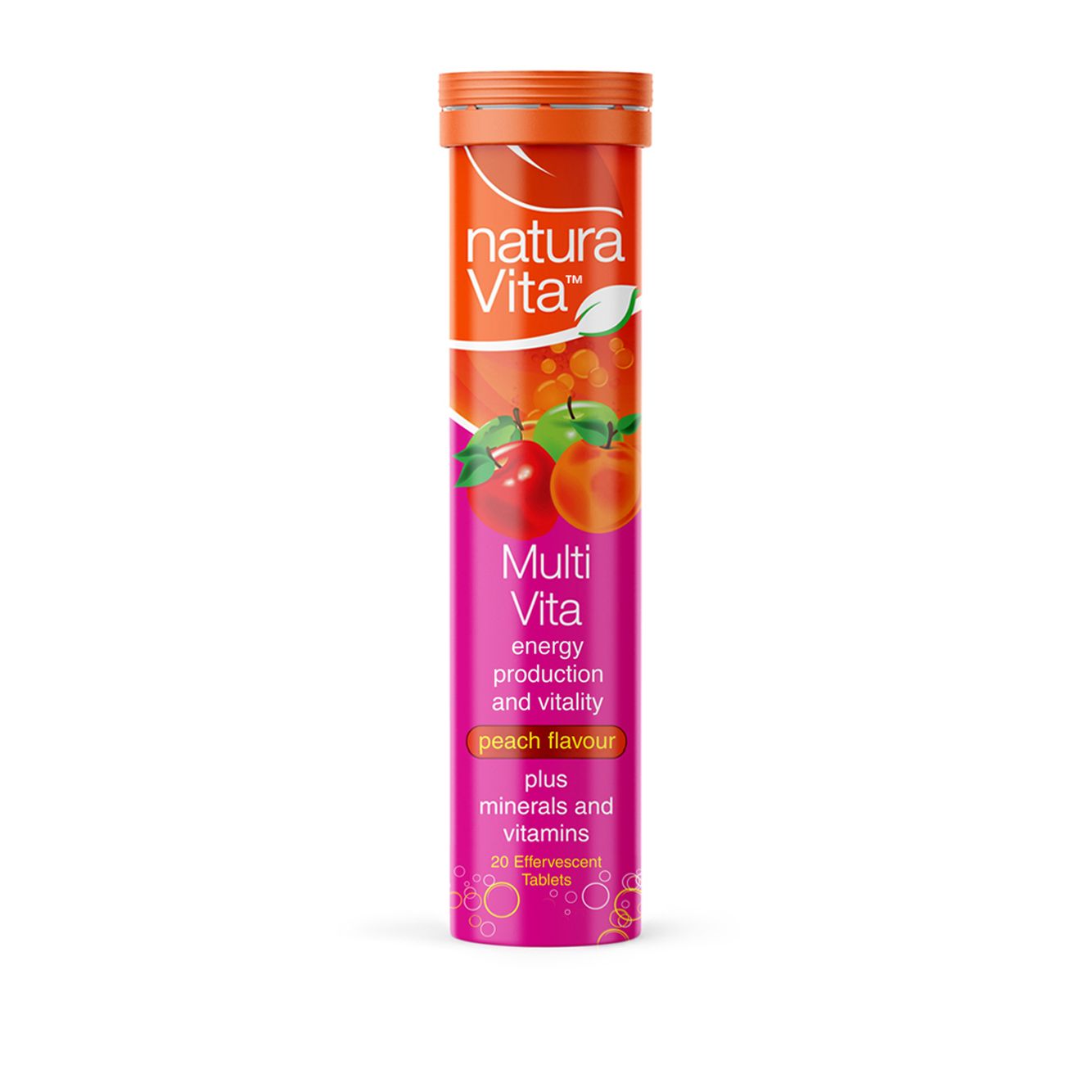 Description: 20 Effervescent tablets

Multi-Vitamin Dietary Supplement, in peach-flavoured effervescent tablets. Multi Vita contains a wide range of ingredients to help fill nutritional gaps, support energy production, and assist with healthy mental performance. Vitamins, minerals, and trace elements, in a balanced combination that can make up for micronutrients, are essential to the normal function of the human body when our daily dietary consumption is inadequate.
Multi Vita daily intake:
Supplements dietary deficiencies, promoting normal function of the human body.
Supports energy production and contributes to a reduction in tiredness and fatigue.
Supports healthy mental performance.
Supports the body's response to stress.
Provides antioxidant support to help protect cells against free radical damage.
Ε.Ο.Φ. (National Organisation for Medicines) Notification No: 91744 – 23.12.15