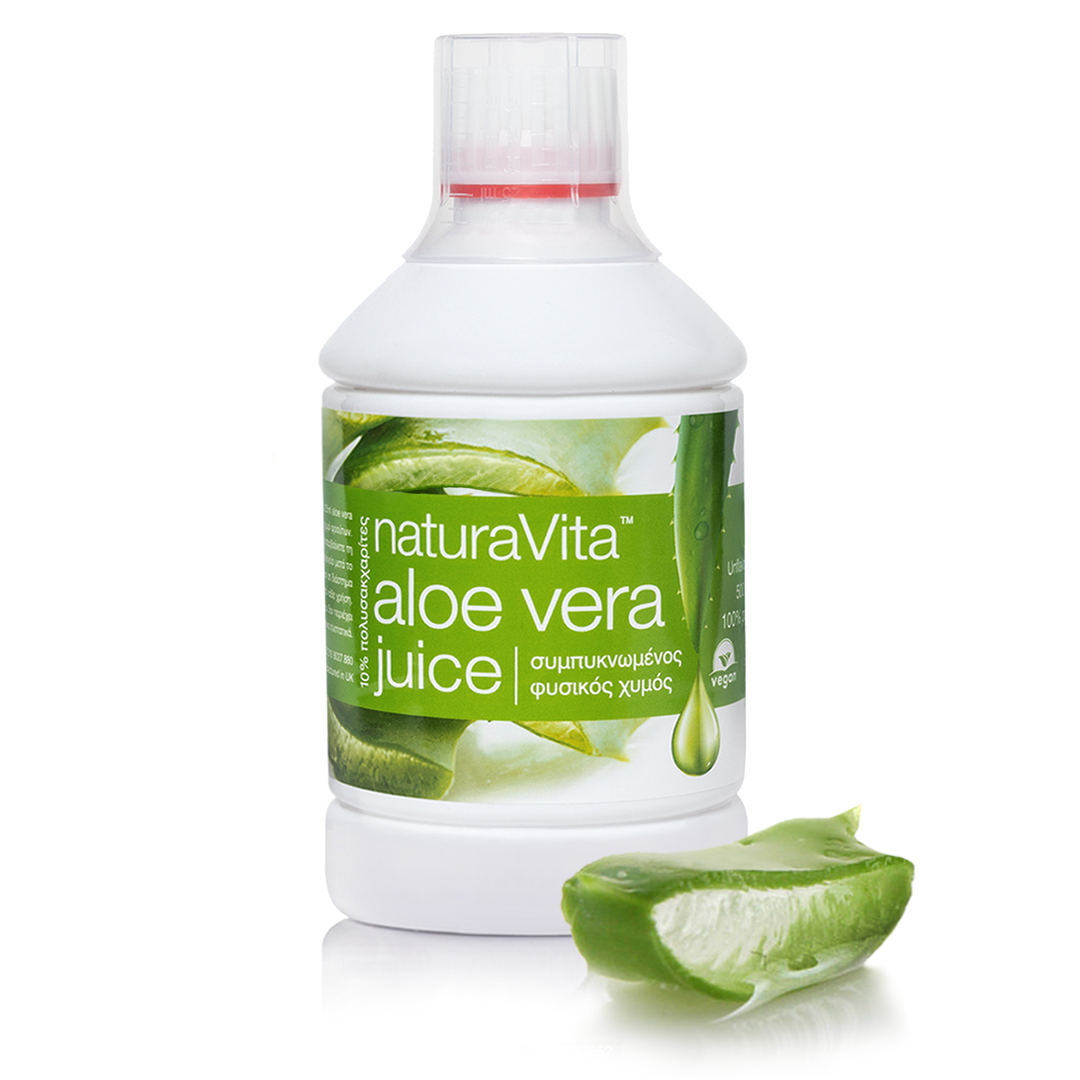 Description: 500 mL

This concentrated juice provides pure Aloe vera which is guaranteed to contain at least 10% mucopolysaccharides, also known as glycosaminoglycans (GAGs), the active substances in this plant.
Made of 100% Aloe Vera from the Aloe Βarbadensis species.
Includes vitamins, minerals, enzymes and amino acids.
Contains natural occuring polysaccharides.
Supports a healthy digestive system.
Made without the use of pesticides (GM free).
Ε.Ο.Φ.
(National Organisation for Medicines) Notification No: 67782 – 26.07.17