Natura Vita
Nuts & Snacks
Pure and natural food with high nutritional value.
Nuts
a natural boost of energy
Nuts fuel our body with energy throughout the day.
Fatty Acids
the alpha and the… omega
Polyunsaturated fatty acids (omega-3 and omega-6) are essential nutrients for proper health and development.
Dried Fruit
the "superweapon" of health
Dried fruit is a source of nutrients, fresh fruit supplement, and a substitute for sweets.
Dietary Fiber
the answer to an "inactive" intestine
The daily dietary fiber intake significantly contributes to regulating intestinal mobility and maintaining healthy body weight.
Natura Vita
Nuts & Snacks
A healthy lifestyle is based on a healthy diet, rich in pure, nutritional, and natural food. Natura Vita provides a full line of "new harvest" nuts and dried fruit, free from artificial colorings, flavorings, or added preservatives contained in conventionally traded products.
The packaging materials of the products meet the highest quality standards in the food industry to ensure the maintenance of essential nutrients until the expiration date indicated on the products. All products come with certifications on the non-content of gluten.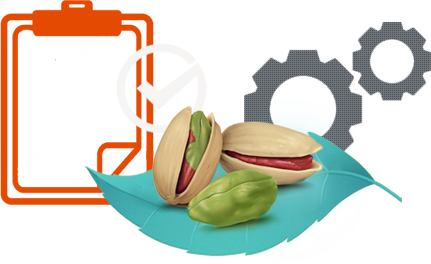 JMN Pharmaceutical
About Us
Join Molecular Nutrition
JMN Pharmaceutical is a greek trading company, involved in marketing and distribution of pharmaceutical and nutritional supplement products hence in the health industry and lifestyle products. JMN Pharmaceutical was founded in 2008 in Ioannina. The rapid growth of the company resulted in its expansion into the industrial area of Ioannina, where privately owned warehouses of 1,200 square meters were located until the end of 2016, where they were moved to the area of Aspropyrgos Attica until the present day. The accountant base, as well as the order department of the company, remains in the center of the city of Ioannina. In 2008 the sales and marketing department was added in Athens, which is responsible for promoting products at both retail and wholesale. In 2008, the R & D department was established, aiming at the development of innovative formulae. Today JMN Pharmaceutical is active in both Greece and abroad.
Guide
Dietary Supplements
Guide
Place your computer mouse on the Dietary Supplements Guide and learn more about the nutritional value of nuts and dried fruit.
Source: EUFIC (European Food Information Council) www.eufic.org
Nuts & Snacks
Natura Vita
Natura Vita Nuts and Dried Fruit are rich in dietary fiber, unsaturated fatty acids, vitamins, minerals, and trace elements.
Add nuts to your daily snack!
ISO Certified Facility
Natura Vita Nuts & Snacks are manufactured in a plant that has all the necessary certifications on the process of manufacturing, packaging of nuts, and their derivatives.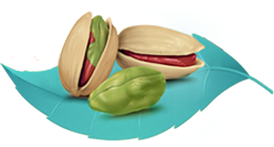 Make your diet tasty and nutritional,
safeguarding your health.
Natura Vita Supplements are
available at selected Super Market stores.
+30 210 802 7880
info@
jmn.gr
223, Syggrou ave, 171 21 Athens, Greece
Get in Touch
Contact Us
We would like to hear from you…