Natura Vita
Collagen with Hyaluronic Acid
Unique and concentrated formula designed for

Joints
pain-free
Collagen and Hyaluronic Acid fill and lubricate your joints and cartilages.
Skin
soft and smooth
Copper, Zinc and Collagen, help your skin to remain soft, elastic and hydrated.
Hair
shiny hair with volume
Biotin and the rest of B Complex Vitamins enhance the strength of your hair, revitalize its texture and make it grow faster.
Nails
strong and resistant
Collagen and Zinc are vital elements for keratin production in the body, which maintains strong and resistant nails.
Natura Vita
Collagen with Hyaluronic Acid
Our product is a unique nutrients formula that tends to make up for all the nutritional shortage in order to refrain from all the negative effects that take their toll on the joints, hair, nails and skin. The daily usage of Collagen w/Hyaluronic Acid maintains the normal condition of the joints, hair, nails and skin.
JMN Pharmaceutical
About Us
Join Molecular Nutrition
JMN Pharmaceutical is a greek trading company, involved in marketing and distribution of pharmaceutical and nutritional supplement products hence in the health industry and lifestyle products. JMN Pharmaceutical was founded in 2008 in Ioannina. The rapid growth of the company resulted in its expansion into the industrial area of Ioannina, where privately owned warehouses of 1,200 square meters were located until the end of 2016, where they were moved at the area of Aspropyrgos Attica until the present day. The accountant base as well as the order department of the company remains in the center of the city of Ioannina. In 2008 the sales and marketing department was added in Athens, which is responsible for promoting products at both retail and wholesale. In 2008, the R & D department was established, aiming at the development of innovative formulae. Today JMN Pharmaceutical is active in both Greece and the abroad.
Contest
Collagen w/ Hyaluronic Acid
Enter the competition and you may win 1 bottle of Natura Vita Collagen w/ Hyaluronic Acid. Enter now!
You can find more information here.
Click to Enter
Collagen with Hyaluronic Acid
Natura Vita

High Concentrated Hydrolyzed Collagen with Hyaluronic Acid, B Complex Vitamins, Vitamin C, Copper and Zinc.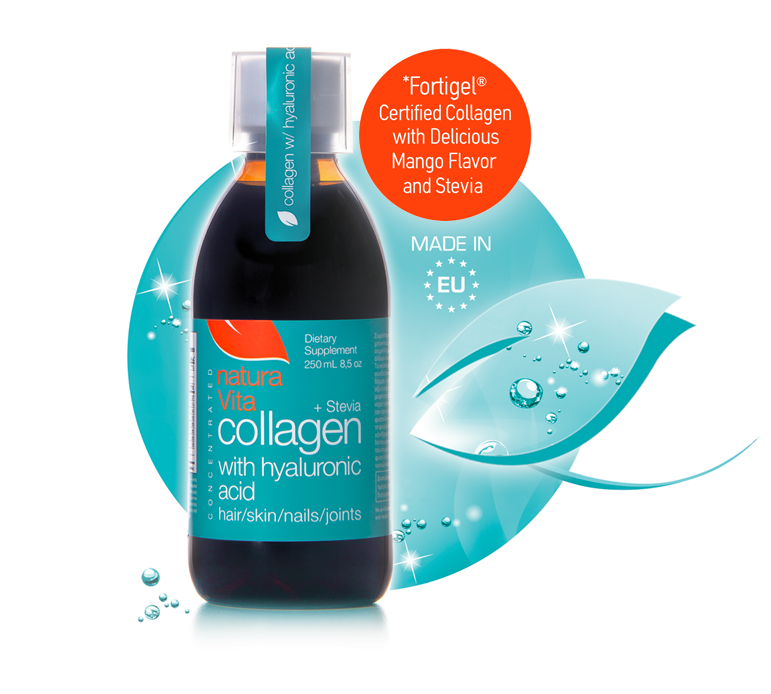 Νatural beauty comes from within.
Collagen Estimation
Natura Vita
Collagen, the protein helping your skin to maintain its softness, is created in the internal layer of the skin. As we age, collagen production decreases, causing the skin to become drier, less elastic and at this point wrinkles appear.
Natura Vita Collagen w/ Hyaluronic Acid is manufactured in a plant that has a GMP (Good Manufacturing Practice) Certification.
EOΦ (National Organisation for Medicines) file noticed.

Collagen is the key to a youthful and wrinkle-free skin
Natura Vita Supplements are
available at selected Super Markets
+30 210 802 7880
info@
jmn.gr
223, Syggrou ave, 171 21 Athens, GR
Get in Touch
Contact Us
We would like to hear from you…